In search of my family's history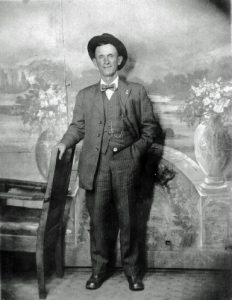 This is a genealogy website the purpose of which is to share what little family history I have with family members and other O'Neal researchers.
I have tried to cite a source for the information I've listed. It's up to you to decide the credibility of that source. Good or bad, the evidence I cite for a given piece of data is the best I have found to date. I'm always trying to improve the quality of the cited sources.
In order to respect the privacy of living family members, I am limiting the family history to those family members born 100+ years ago.
Please keep in mind that the family history is a work in progress and as such will change as new information becomes available. I welcome questions, suggestions and comments. See the help menu for the contact form.
User registration is limited to family members only. Registration allows family members to blog, add, or comment.
The contents of this site are the intellectual property of Ron O'Neal. If you wish to publish, reprint, quote or copy any of the contents, please contact me.

Copyright © 2002-2022 Ron O'Neal